Breakfast
---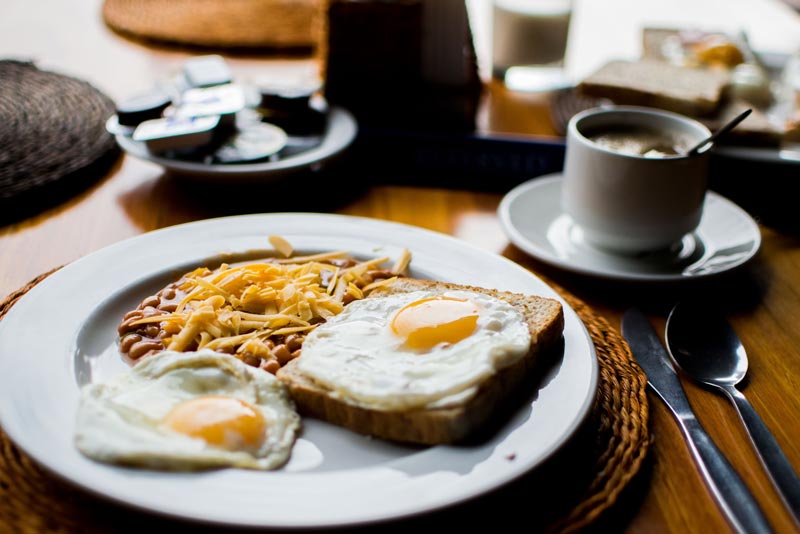 savoury treats
Wake up and enjoy our hearty breakfast buffet - the best "good morning" for your holiday in Trentino. From traditional homemade cakes and jams to classic selections like brioche, yogurt and cereal to offerings of local cold cuts and cheeses with fried eggs, scrambled eggs and omelettes, all freshly prepared upon request.

Special care has been taken towards our guests with dietary restrictions; we would be delighted to adhere to these restrictions and offer specially catered dishes.
Aromas and flavours
---
the kitchen
Aromas and flavours
Carefully selected, farm-to-table ingredients and traditional recipes, expertly crafted with a touch of youthful inventiveness, are the distinctive traits of chef Paolo's cooking, who prepares lunch, featuring a choice of two set meals, and dinner, consisting of a different five-course tasting menu every day. Chef Paolo and his kitchen staff's love of the Dolomites and the Val di Fassa transforms every carefully prepared, creative dish into a journey of flavours and aromas along the highest peaks and the greenest valleys of Val di Fassa.
Wine cellar
---
selection of labels
Wine cellar
A careful selection of labels makes up the wine list that accompanies the dishes from our kitchen, evoking the history of our region. The dining room staff will advise you on the best combination that can enhance the flavours of the chosen tasting menu and will most suit your tastes, for an experience with typically traditional flavour.